If you have just applied for the Instant Pan card or want to confirm that your Pan card is active and your details are valid or not, then here will tell you how to verify your Pan card details online and check whether your Pan card is active and valid or not.
You can check online whether your Pan card is active or deactivated. You can not hold two or more Pan numbers and if you have more than one Pan number then all Pan numbers will be canceled. So it is better to verify your Pan details and check whether it is active or not.
By verifying the details of your Pan card, you can confirm that your Pan is active and details and matched with the Pan database.
Verify your Pan Card Details Online & Check Pan Card Active or Not
Open Income tax of India website and click on Verify your Pan Details in quick links.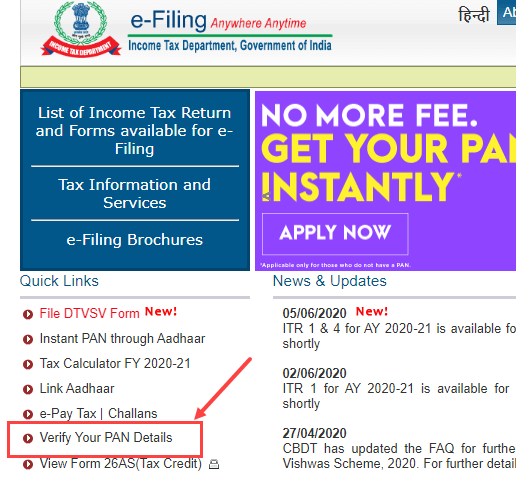 Next screen, enter your 10-digit Pan card number, your full name, and your Date of birth. Select individual in status and submit.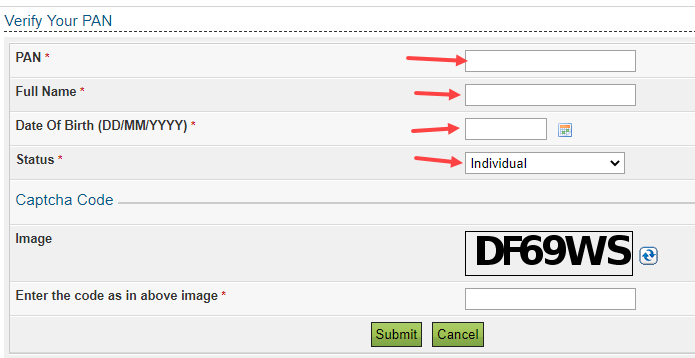 And the next screen you can see this message " PAN is active and the details are matching with Pan database" That means your Pan card is active and valid.
Frequently Asked Questions
(1) How to check whether my Pan Card is active or not?
Ans: You can verify your Pan card online through the Income tex India website and check whether Pan is active or not.
(2) How to prevent Pan from deactivation?
Ans: Make sure you don't have two or more PAN, any individual can hold only a single Pan card. Your Aadhaar card is linked with your Pan card. You can check your Pan card active status online by following the above process.
(3) I don't have Pan number, how to get online?
Ans: You can apply Instant Pan online and get your Pan number. You can also apply for a physical copy of your Pan card.