Dear customers, Vijaya Bank is now Bank of Baroda after merger so please refer to this article: 4 Ways To Check Bank of Baroda Mini Statement
Vijaya Bank offers a net banking facility to all customers so you can download your account statement online and check transaction history without printing your passbook. If you have a Vijaya Bank Internet banking facility then you can also view and download your account statement online.
If you are a senior citizen and pension holder then it is not possible for you to visit your branch every month with a passbook to check your account transaction details. In this situation, you can activate free Vijaya net banking for your account and check the account statement online, you can also download your statement in PDF and other formats.
Here is the step by step guide on how to download Vijaya Bank account statement online through Internet banking, if you have net banking then follow these steps:
Vijaya Bank Account Statement Download Online
To view and download your Vijaya Bank Account Statement Online, first log in to your net banking account.
Now click on the Accounts tab and select the Account Statement option as you can see below screenshot.
Next screen you can select your account number, select transaction date or select transaction period like last month, last 2 months, and click on search. ( You can view and download maximum 3 months statement)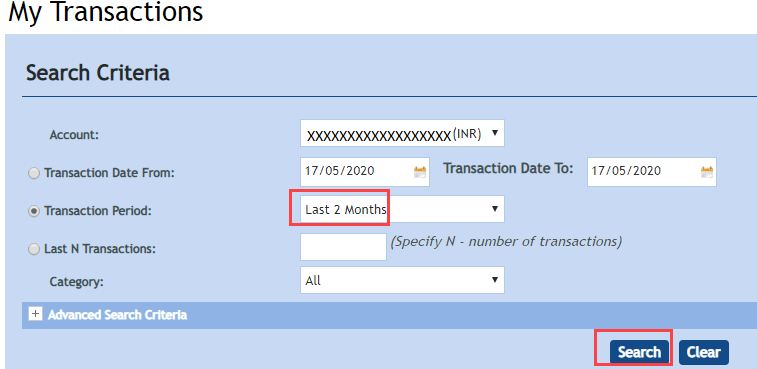 Now you can view and download your account statement. Select statement file format like PDF, XML, XLS, Text, and click on ok.
Your account statement will be saved in your local storage. You can open the statement file without any password.
Vijaya Bank customers can also use mobile banking application to view account statement. Vijaya mPassbook mobile application is also available to download, just install this application and register your account to view your passbook online.
So this is how Vijaya Bank account holders can check and download detailed account statement online through net banking. You don't need to visit your bank to know the transaction activity. Just open net banking and view/download your statemen anytime.