How To request Yes Bank Cheque Book through Net banking | How to apply yes bank cheque book online?
Are you Yes Bank customer and require new Cheque Book? Then here we will share 3 methods to request Cheque Book online without visiting your branch. Online facility will save your precious time.
Yes Bank is a leading private sector Bank of the country. According to Wikipedia, As on 31 December 2017, the bank had 1050 branches and 1724 ATMs.
Now let's see how to order Cheque Book online for Yes Bank account.
1# Apply Through Net Banking
Yes Bank net banking available for all customer free of charge. You can activate net banking online using your Debit card.
To apply a new Cheque Book online through net banking:
1- Login to Yes Bank net banking account: Visit – https://personal.yesbank.co.in/
Enter User ID and login password and click login.
2- After login to net banking account, on your left side click and open Requests — Cheque Book Request.
Select your Account number and cheque leaves and submit your request.
That's it. After the request, it will be delivered to your mail address within 7 days.
2# Request Through Mobile Banking
Yes Bank also offers mobile banking service to access banking services online on your phone.
To apply Cheque Book through Yes Mobile Banking:
1- Login to mobile banking application.
2- After login, tap and open options and select "Other Services"
3- Now tap on Manage Cheque and select Cheque Book Request.
4- Now select your Account number and submit.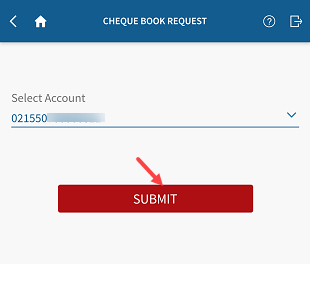 Done! request successfully submitted.
3# Order By Sending an SMS
Don't have net banking or mobile banking? Not to worry, you can just send an SMS from your registered mobile number to order a new Cheque book.
First, register your account for SMS Banking:-
Type "YESREG<space>CustomerID" and send to +91-9840909000
Now send below SMS to request new Cheque Book:-
Type "YESCHQ<space>CustomerID" and send to +91-9840909000
Done! your request submitted successfully.
Hope you understand now how to request new Cheque Bok for Yes Bank account online.