Yes Bank customers can now enable international usage for their Debit card online and activate their Debit cards for international transactions and payments.
If you have a Yes Bank international Debit card then you can also use your Debit card for international online and offline payments and transactions. All you need to do is activate your Debit card for global usage.
You don't need to visit the bank to activate your Yes Bank Debit card for international transactions. If net banking is active for your account then follow the below steps and enable your Yes Bank Debit card for global payments (Offline and Online)
Enable International usage for Yes Bank Debit Card
Step 1: Login to Yes Bank Net Banking: https://yesonline.yesbank.co.in/
Step 2: After login, click and open menu bar options and click on Debit Cards — Debit Card Dashboard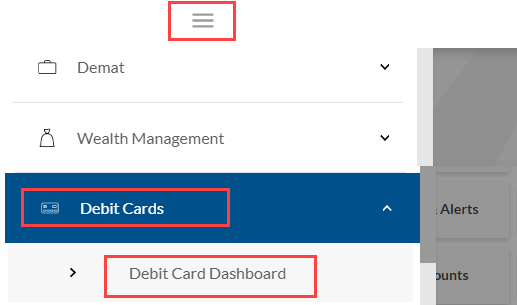 Step 3: Next screen, select your active Debit Card and open its options & click on "International usage"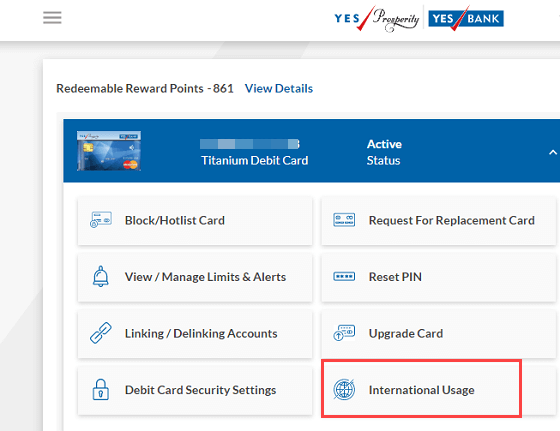 Step 4: And now you can set international usage for a particular country or for all. Just click on Add new control and select the "Country" option and select 'Enable". Now select countries to whitelist or select all options to enable international usage for all countries and click on proceed.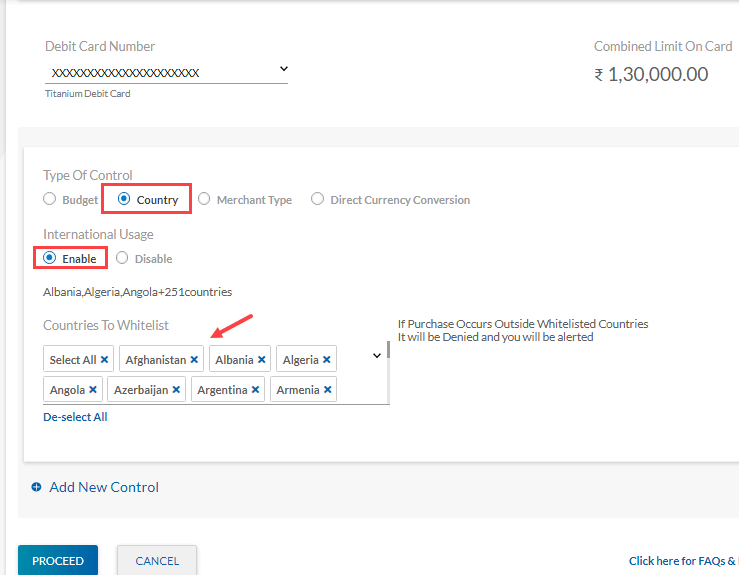 Step 5: You can also set an international transaction limit for your Debit card. Just click on Debit Card Limit option and set a limit for international ATM & International ECom transactions (ECOM means online transactions).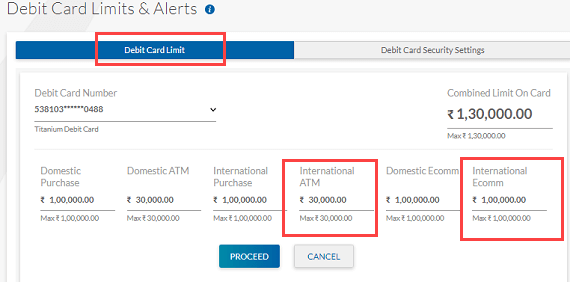 So this way Yes Bank customers can activate international transactions for their Debit card and use their Debit card for international ATM withdrawals and online payments.
FAQs
(1) Can Yes Bank debit card be used internationally?
Ans: Yes, you can use your Yes Bank Debit card for international payments and transactions. If your Debit card is international then you can activate international usage for your Debit card through net banking. Please follow the above steps.
(2) How to activate international transactions on yes bank debit card?
Ans: If internet banking is active for your account then you can activate international usage for your Yes Debit card. Follow the above steps.